Strongbox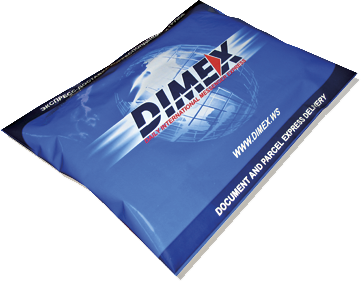 Strongbox has rectangular shape. Drawing pocket for the supporting documents is placed on the reverse side.
Strongboxes are made from moisture proof three-layer opaque polyethylene of thickness not less than 0,07 mm.
Each strongbox has a unique number and a barcode.
DIMEX strongboxes provide:
- protection of the object included (materials) from unauthorized opening;
- the inability to re-use after opening;
- preserving of graphic and text information printed on its surface during the whole period of use.
Strongboxes have sealing indicator sticky tape width of at least 30 mm for protection against unauthorized opening (acts of unlawful interference). Sealing indicator tape is adhered to one side of the package (at the package loading area). The sticky layer is protected by a protective tape liner. Sealing of strongboxes is made by removal of the protective liner from the sticky layer of sealing indicator tape and pressing it to the place of spicing.
Attempt or the fact of opening is defined by the visual characteristics:
- displaying of the inscription "UNSEALED"
- tape stretching,
- changing of color of the sealing indicator tape.
Micro-print is placed along the perimeter of the strongbox, providing protection against cutting the edge of the fin-seal.
| | |
| --- | --- |
| Dimensions, (mm) | 438х530 |
| Dimensional weight, (kg) | Not more than 8 |
| Safety providing means | Sealing indicator sticky tape |
| Service, which requires such type of packing | Express delivery |
| Cost | You can view the cost in the Calculator |